Having babies is an honor for parents as babies are like angels send from above, a god gift and probably the moment when the baby cry for the first time is the most valuable memory for every parents. Before taking your newborn babies home and even long before that stage, parents were happily preparing all the things for their precious angel but they could get tangled in the great amount of things suggested in the guiding books. However, they need to first prioritize for the most basic things including baby clothes, diaper, feeding equipment, the best lightweight stroller and other things like baby gears and toys.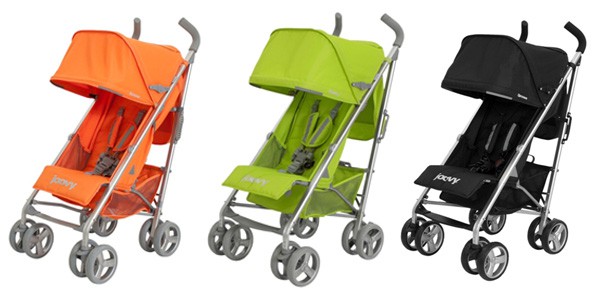 Baby clothes
There are a wide variety of option for baby clothes with different styles, sizes, pattern, colors and materials, but I can temporary categorize this item according to its size. Thus, there will basically be six sizes you often see: preemie, newborn, 3 months, 6 months, 9 months and 12 months. You will need to prepare all size because you cannot know for sure what size your babies will be as some don't require newborn size as they can go straight to 3 months size.
You should look for baby clothes that are comfy and easy to wear, so it is advisable to go for clothes with soft material but still have room for your babies to move around. Besides, you also need to take in consideration the durability as the clothes need to be good through frequent wash.
Another thing is that you need to pay attention to the type of detergent for clothes since babies have very sensitive skin so any strong chemical detergent can hold up the risk of skin irritation.
Diapers and the related things
Normally, a baby will require from ten to twelve diapers per day, so you should plan for the number of diapers to be bought. Diapers vary from disposable to cloth that can be reused by washing.
The wipe is also a crucial thing in this list as you need to be fully prepared for the supply of wipes, some common types are the wipe pack, the self-made and clean washcloth.
Besides, you also need a place for changing diaper for your kids so at least you need a towel or a changing pad to spread on the bed. Some parents even purchases a changing table but this item is only optional.
The feeding equipment
The feeding pillow can help you a lot for both bottle-feeding and general nursing. You will find it more comfortable with the support of this item as it will hold your baby in a place for better feeding.
In addition, there will be the crucial items in this category including: bottles, clean cloths, bottle brush, breast pump, and breast milk bag. However, when your babies are old enough for eating solid food, you will need to invest in more things such as high chair, spoons, bowls, sip cups, and bibs. All of these are the basic thing for the feeding process of your children as they need extra attention to satisfy their fundamental need.
Baby carrier, stroller and car seat
The baby carrier is a very useful equipment for keeping your babies close when you do something, you can still keep an eye in your kids and have two free hand to do other things. The most important factor for choosing baby carrier is the safety of the carrier for baby use. The two components of baby carrier that need extra attention while buying are the straps and harnesses to hold and keep your babies in place.
When your babies are ready for going outside and explore the world, you need an effective tool to help you serve the purpose, hence a baby stroller will be needed. However, it is very important that you think carefully before making the purchasing decision because there are a lot of factors to consider such as a bags for efficient space to increase the versatility of the stroller for shopping storage, or a seat for resisting the easy nap of your babies and other things such as feature to support stair-climbing.
A car seat also play an important role for taking babies out safely, which in this case safety in a car. Therefore, the baby car seat need to meet all the requirement for the standard of basic baby protection.